I am interested in this product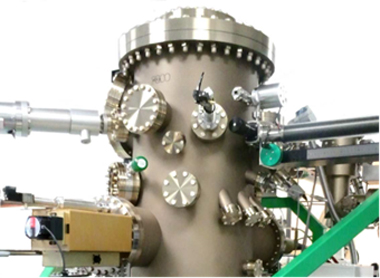 Vinci Technology's systems from the MBE series allows thin film deposition at pressure less than 10-10mbar. They are designed and manufactured according the state of the art of the Ultra High Vacuum technologies.
The UHV-E systems are equipped with a load lock chamber to keep a low pressure in the process chamber that allows the synthesis of complex materials & crystalline structures.
I am interested in this product
Downloads
Detailed Specs
Vinci Technologies offer e range of possibility that allows customers to own a Molecular Beam Epitaxial System (MBE) system as flexible as their specifications need. The main system features are;
– 10-10 mbar chamber including cryopanel
– 5 axis substrate manipulator (-120°C to +1500°C)
– 1 or 2 UHV e-beam sources / Up to 4 MBE sources
– 18 material sources
– 3 sensors for thickness measurement
– Turbomolecular and ion pumps
– RHEED, LEED analysis
– Load lock with samples storage
– Compatible with sample transfer tunnel and glove box
– Scalable system