I am interested in this product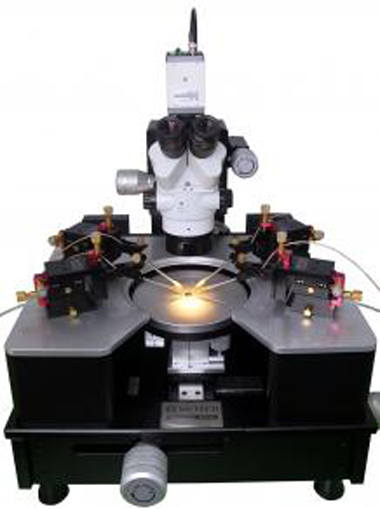 MST Series Probestation for IV Characterization using Micro positioners and Microscope
I am interested in this product
Downloads
Detailed Specs
MSTECH Probestation is designed for Research Centers and Universities where the need for a small footprint, robust manual probe system is required to measure sheet resistance, impedence, resistivity, e.t.c.
There are extensive range of options to increase the performance of probestation such as Micropositioners, Microscope, Hot Chuck & Controller, 4 Point Probe, Dark Shield Box, e.t.c.
Also customised systems like, RF Probestation, PCB Probestation, etc.