I am interested in this product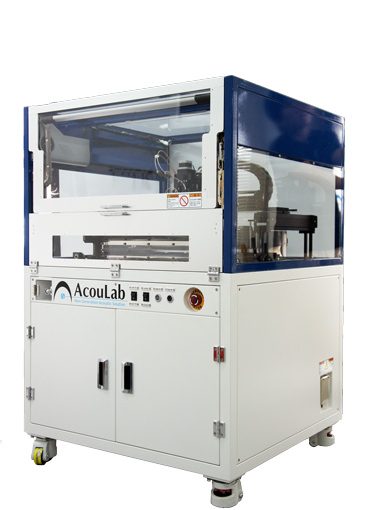 Acoulab is dedicated to develop automatic Scanning Acoustic Microscope systems for both methods of Immersion and Non-Immersion Systems.
I am interested in this product
Detailed Specs
The Acoulab standard Scanning Acoustic Microscope used in various fields of semiconductor and industrial applications for high quality and accurate scanning image (A, C, T Scan) to measure the thickness of materials, location and size of flaw(Debonding, Delamination, Crack) inside materials and on the surface.
Our Ultrasonic SAM system works on Low noise by using the highly efficient linear-servo motor.