I am interested in this product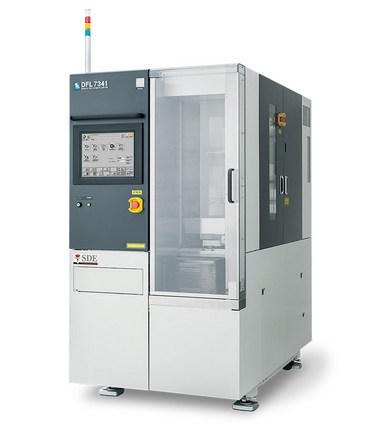 Achieves high productivity for sapphire, lithium tantalate, and MEMS processing
Φ200 mm
Stealth Dicing™
SDBG
SDTT
I am interested in this product
Downloads
Detailed Specs
DFL7341 is a fully automatic laser saw for Φ8-inch wafers which has seen wide used in applications such as LED sapphire substrates and silicon microphones.
Stealth Dicing™ process makes it possible for brittle materials such as SiC and GaN to be singulated without chipping.
This is a completely dry process, making it suitable for processing devices such as MEMS that are susceptible to water damage.
Height adjustment function
Stealth Dicing™ process can be performed based on the wafer surface height, making it possible to reliably process wafers with significant warpage.
Wafer shape recognition
Wafer shape is measured using a high-resolution sensor to singulate at the optimal processing area.
Compatibility with various materials
High-quality processing can be achieved for sapphire, SiC, and GaAs using laser oscillators suited for each material.