I am interested in this product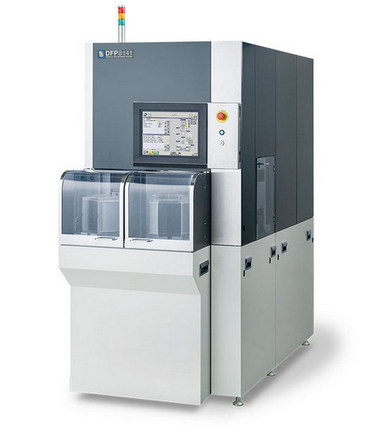 CMP polisher designed to process hard-to-process materials such as sapphire and SiC
Φ200 mm
1 axis, 2 chuck tables
Wafer Thinning
Stress Releaf
I am interested in this product
Downloads
Detailed Specs
Fully automatic operation
The DFP8141 is a fully automatic polisher which performs CMP processing from cassette to cassette. With the installation of a cleaning station, wafer cleaning and drying after processing are performed automatically.
For small workpieces made of difficult-to-process materials
The DFP8141 supports CMP for materials such as sapphire, SiC, LT, and LN.
A transfer system which supports three workpiece configurations
The transfer system accepts three workpiece configurations: single wafer transfer, substrate transfer, and frame transfer.