I am interested in this product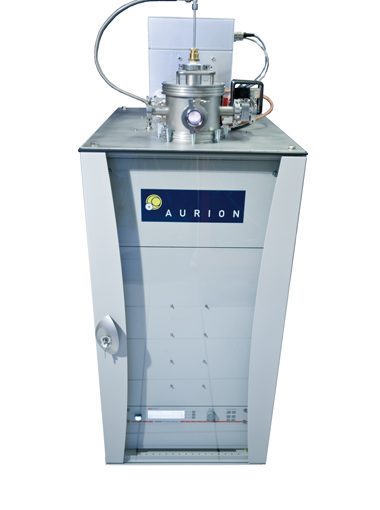 Aurion based on the know-how and lots of experience in RF technology has developed a series of very flexible Reactive Ion Etching (RIE) systems with an outstanding cost-performance ratio. The range of products offered contains three system sizes for different substrates, throughput and etching rates.
I am interested in this product
Downloads
Detailed Specs
Aurion's Reactive Ion Etching System (RIE) offers high capacity of up to 25 wafers (Ø 150 mm) or 20 wafers (Ø 200 mm) and despite a small footprint (max. 1.5 m² in the clean room) a throughput of more than 100,000 wafers per year is possible even without an expensive automatic handling system. Some of the important features are:
– Vacuum chamber made of stainless steel or aluminum
– Vacuum pumps for corrosive gases including oil mist filter and oil return system
– Gas inlet system with up to 4 mass flow controllers
– Tailor made gas shower for optimised distribution
– Pressure measurement with capacitive or Pirani gauge (depending on the requirements)
– Impedance matching of the RF power through matching networks with automatic tuning designed and manufactured by AURION
– Power-Split (when using more than one cathode)
– DC bias control for equal bias potential at more than one cathode
– Semiautomatic or PC control including data logging.