I am interested in this product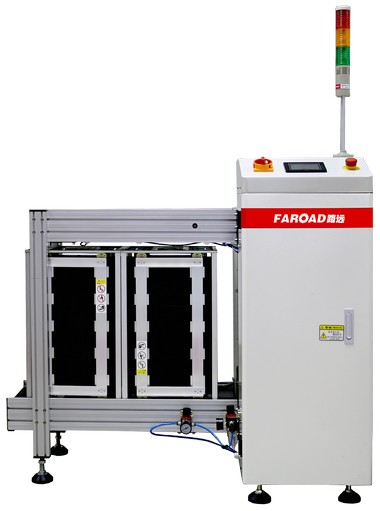 Faroad LY-250G-U Loader
LY-250G-U is an upper plate equipment developed and produced by Faroad Company. It uses special aluminum profile guide rails and special bird-shaped plastic chains. 90W brake motors are driven by ball screw to make Magazine step up and down. The transmission motor adopts 15W constant speed machine motor and pneumatic clamp structure.
I am interested in this product
Downloads
Detailed Specs
Use our SMT reflow oven to achieve the highest performance at the lowest cost, Faroad is one of China's leading SMT manufacturers. It provides reflow ovens with reasonable prices for different customers. For example, HUAWEI, one of the world's top 500 companies, is our important partner.
Whether you are an engineer, amateur, enterprise or start-up, our solder reflow oven will optimize your assembly line from all angles. Generally, compared with manual SMD soldering, reflow soldering furnace does soldering much faster, which is why Faroad will help you expand your business and invest in your budget intelligently without damaging PCB, reducing the defective rate of products and increasing the yield. Since our reflow oven can be configured with up to ten temperature zones, high density PCB with multiple surface mount units is no longer a problem. You may want to choose "oven" instead of professional reflow soldering, but you no longer need to make compromises. Using Faroad reflow soldering, you will make your product line easier, and you will save more resources and time, thus the product line output is increasing.